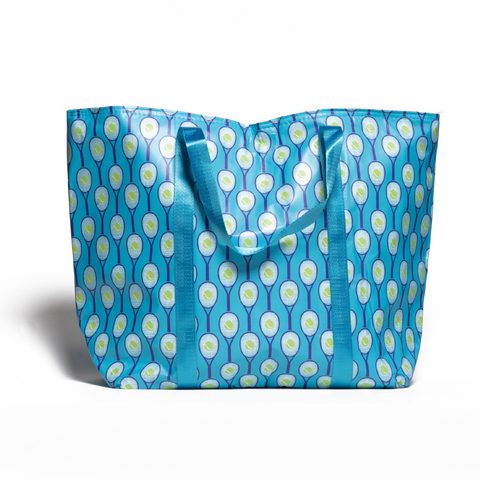 Nothing beats an ice-chilled sports drink after immersing yourself in the sport you love, tennis.
Now, you don't have to go to the store to get your chilled sports drink, our Tennis Cooler Tote Bag keeps your beverages and post-game snacks fresh and cool while you focus on the match.  
Why It's A Must-Buy
Supreme Convenience.

Carry your drinks and snacks without any hassle to the court so you can always enjoy a chill break with your tennis mates after! 

Ultra Durable and Lightweight!

Composed of 100% high-quality polyester that's ultra-light so you'll never have a hard time carrying and lasts for years to come! 

A seamless design

that prevents any breaking and tearing so you can fit all your favorite drinks while you play!  

Cute and Eye-catching Patterns.

That's perfect for any outfit or sports apparel you're wearing! 

Flawless insulation.

To

guarantee that your drinks will always be cold, and be sure to use a tennis ball ice pack and it'll be like something you freshly picked out from the freezer! 
So if you're looking for a perfect gift for your tennis friend or a perfect accessory that you can use, our Tennis Cooler Tote Bag should be the first item on that list! 
With a leak-proof lining, this light-weight, and sturdy cooler features a zippered top and side pocket. 
Overall Tennis Cooler Tote Bag dimensions are 21"W x 15"W x 8"D.
Get yours today for the best convenient drinks you deserve! 
Though there's a HUGE downside when you buy this product...
You'll get tired of everyone asking you where you bought it!

Not to mention, it's backed up by our 100% Money Back Guarantee!
---
More from this collection