Antique Wooden Tennis Racquet Wine Bottle Stopper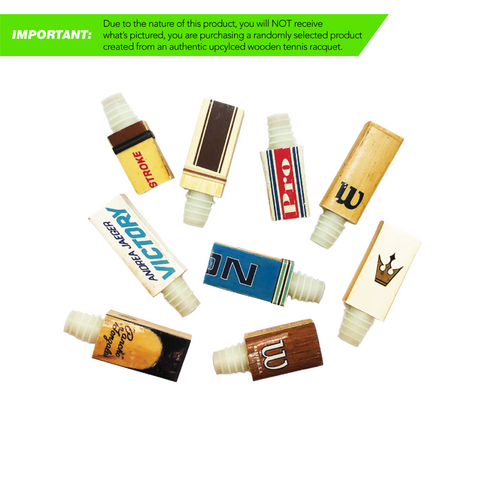 Looking for the perfect gift to buy for your fellow tennis enthusiasts? 
Look no more than our Antique Wooden Tennis Racquet Wine Bottle Stopper that plugs wine bottles with its vintage style and charm that without a doubt, will make your friend happy! 
Why Is It Perfect? 
 Supreme Durability. Composed of high-quality authentic wooden tennis racquets plus an attached rubber bottle stopper that lasts for years to come! A simple yet distinctive gift to give to someone just to show them that you care and you think about them. A unique timeless design that's perfect for saving bottles while giving off an ageless presence that tennis enthusiasts will love! A great accessory for your kitchen.  With its unique design, you'll never have a hard time looking for it to adorn bottles! 
Buy yourself or someone you care about an Antique Wooden Tennis Racquet Wine Bottle Stopper and make their day now! 
Though there is a HUGE downside in buying this product…
You'll get tired of everyone asking you where you bought it! 
Not to mention, it's backed up by our 100% Money Back Guarantee!

These are one-of-a-kind previously used wooden tennis racquets that have been up-cycled into high-quality wine bottle stoppers.  This is a perfect tennis gift!

Important: You will NOT receive an exact bottle stopper as shown in the photo. Because of the nature of this product, no two are exactly the same shape, color, brand, or size. You will receive a randomly selected hand-made product made from a real, full-sized, antique wooden tennis racquet that has been up-cycled into a super-unique tennis gift. The actual size and shape of the product varies.
---
More from this collection