Tennis Bangle Bracelet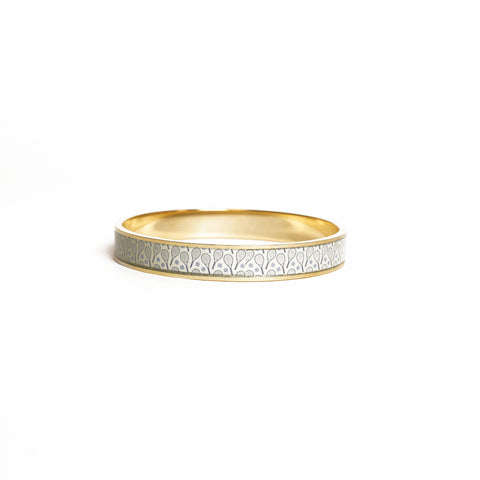 Looking for the perfect accessory that expresses your love for tennis? Then look no further than our latest Tennis Bangle Bracelet.
This stylish bracelet features a great blue and teal tennis racquet and ball pattern on a gold-plated metallic stainless steel that matches any outfit you'll wear for the day! 
Why it's the BEST
Extremely Stylish. With its cute gold and teal color plus the adorable tennis pattern, it'll be like the cherry on the top for your OOTDs! 
Completely hypoallergenic and free from toxic materials so you'll never have to worry about side effects or irritation when you're wearing one!  
Supreme Durability. Composed of 100% high-quality stainless steel that prevents rust and lasts for years to come! 
Ideal Gift! This beautiful tennis bracelet will be the perfect gift to give to your tennis-loving friends! 
Whether you're wearing it every day or for special occasions, our Tennis Bangle Bracelet will swiftly become your favorite jewelry from all of your collections!  2.75" Diameter Opening.
Though there's a HUGE downside in buying this product…
You'll get tired of everyone asking you where you bought it! 

Not to mention, it's backed up by our 100% Money Back Guarantee!
---
More from this collection